SONY PORTABLE ULTRA SHORT THROW PROJECTOR: Meet Your Own World
Transform your living space into your own world with just a touch of imagination and the Portable Ultra Short Throw Projector. Display anything you like, wherever you like.
Sony's Portable Ultra Short Throw projector is a game changer! With just a little imagination almost any surface inside or outside of your home can be used for almost anything including watching movies, showcasing art, sharing family photos and much more. You can position this small, lightweight and easily moved projector in almost any location to turn a "regular" surface into something magical. Simply place it by the wall, on a table, desk or onto a floor, or any adjacent surface to produce a 22" image. The smaller size is especially ideal during the day, as brightness and clarity remain crisp. Pull it back from the wall and the image expands up to an 80" display that is both immersive and sharp. Oh my.
At only 10 cubic cm in size, the Ultra Short Throw Projector is sleek and stylish with a clean continuous metal mesh covering outlets for airflow, the speakers and focus sensors. With a built in rechargeable battery and built in quality speakers you can enjoy it all in total effortless control with autofocus ability and a dedicated App for your smartphone. Lovely.
The simple clean lines of the design allow it to blend seamlessly into any living space. Although small in size, when used, the projector can create an entirely new look in your living space. Project stunning images, watch a feature film or tv show, showcase bold art or even create a wonderful illusion by adding ambient images to any wall including a picture window, a dream night time sequence and nine other options.
Play with the new found freedom that comes from a wireless portable projector with built in rechargeable battery and built in a quality speaker. Enjoy it; enjoy it all in total effortless control with autofocus ability and with the dedicated App for your smartphone. Lovely.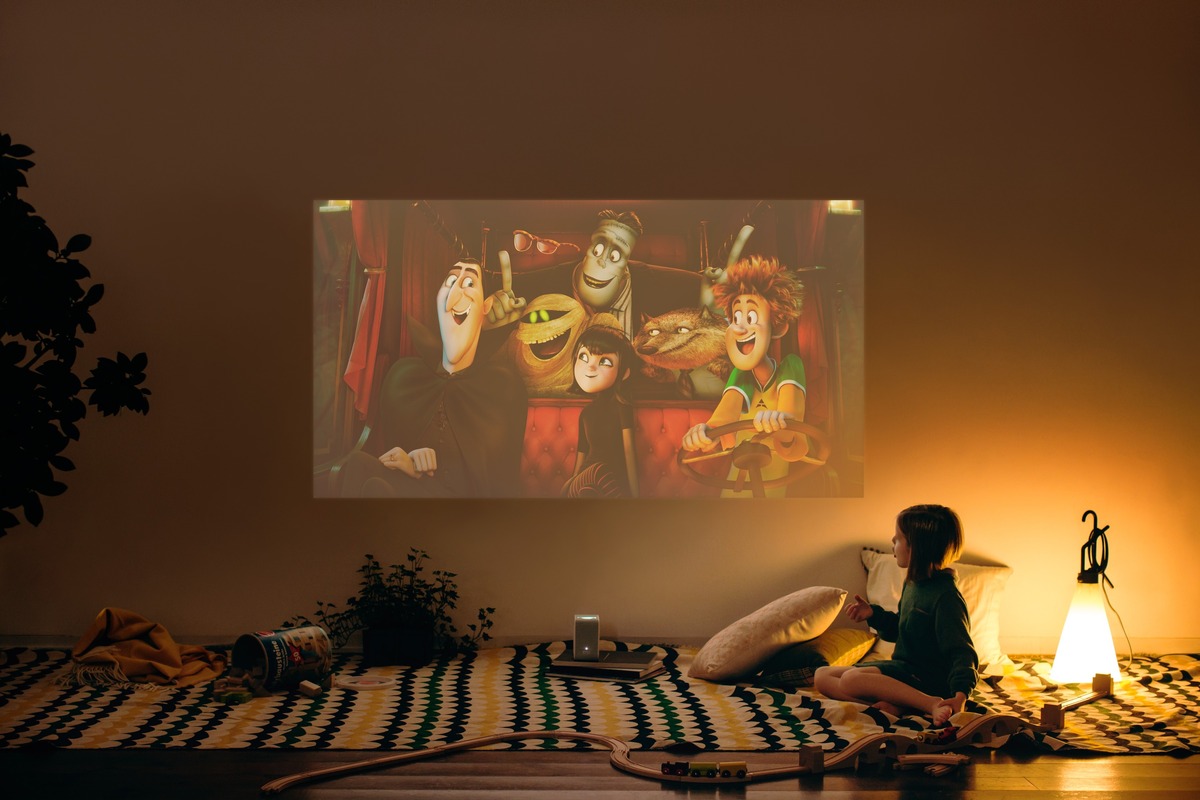 One of the most versatile and forward thinking aspects of the Ultra Short Throw Projector is that you can connect a cable box, apple TV, Chromecast etc. to the HDMI box and stream contents wirelessly anywhere in the house. It's like having a giant TV that you can pick up, and move around with one hand.
When not watching films or movies, you can also cast photos and videos directly from your phone or tablet using the App. Want to give a lecture or jazz up the atmosphere in your office? Project a slideshow of your favourite family photos or stick with a beautiful landscape shot from your last family vacation to the tropics to brighten up your day.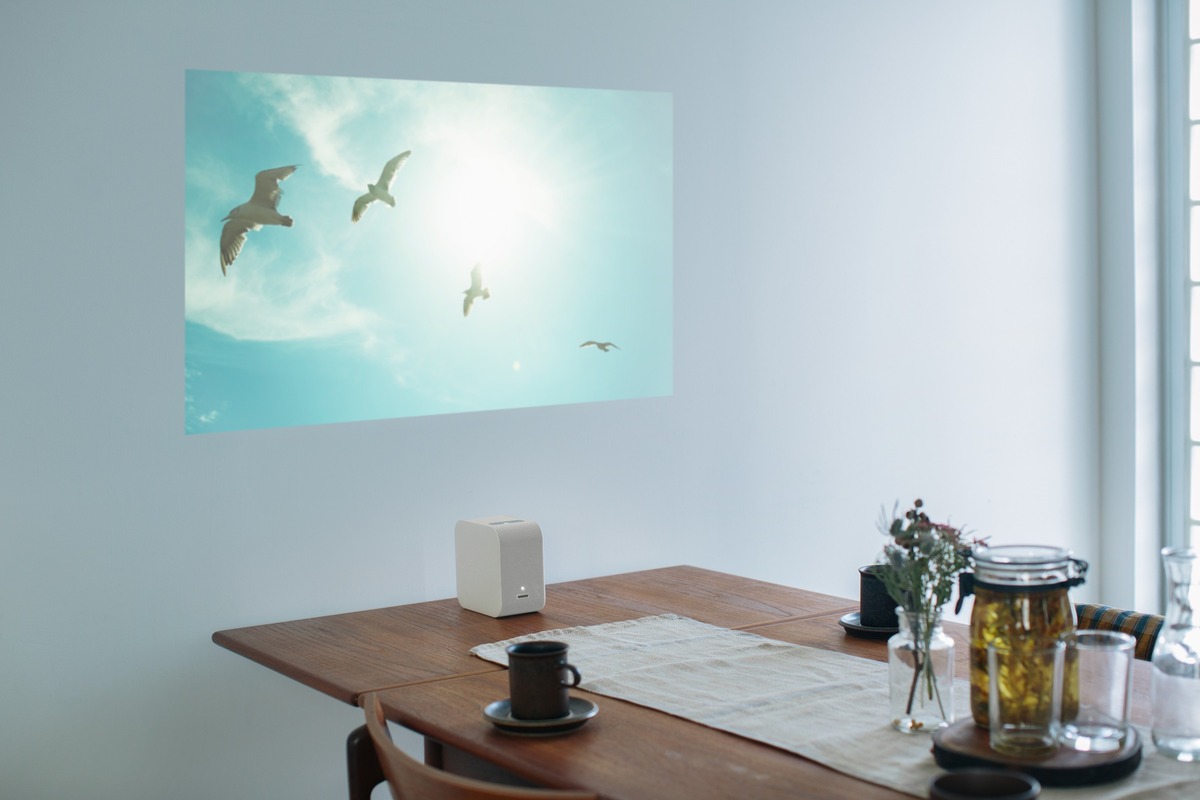 The Ultra Short Throw Projector has other capabilities that are helpful in everyday life. It can project the current time (analog or digital) and picks up your area weather and shares updates by flashing images of snow falling, a rainy window-scape and more to keep you updated on the current outlook
We here at Product Bake implore you to think outside the sexy little box on this one. Play with the working applications this device can facilitate. From your child tracing their favourite superhero, casting your sketches onto canvas, developing designs on paper, throwing potentials onto the floor, walls, ceilings or tables.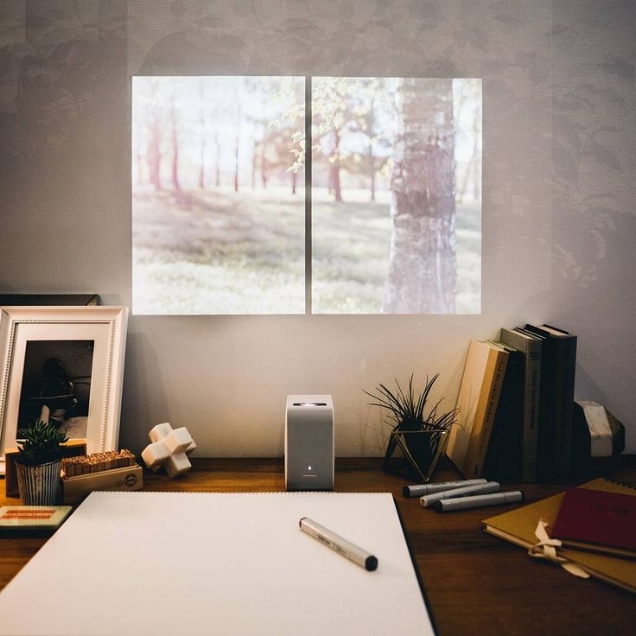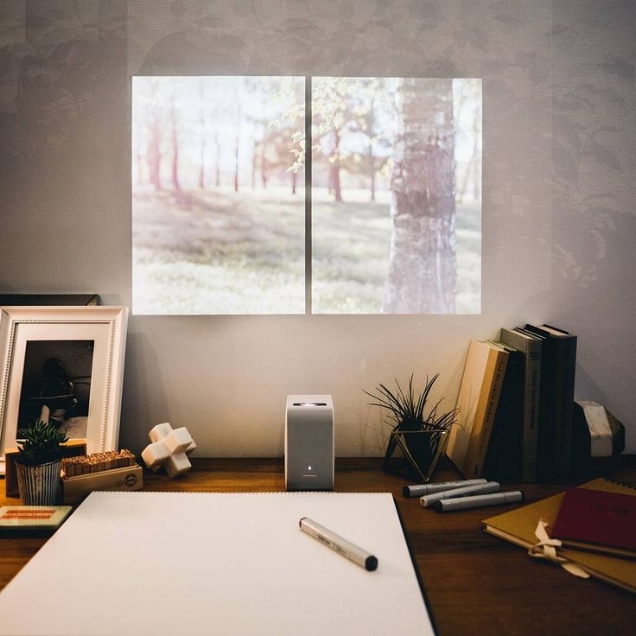 Multi-functionality is a huge factor when developing new and innovative tech, after all, it shows insight, reduces amount of 'stuff' the world seems to be incessantly collecting, and is a clear sign of a meticulous mature thought process. Sony have, unsurprisingly, done it again.